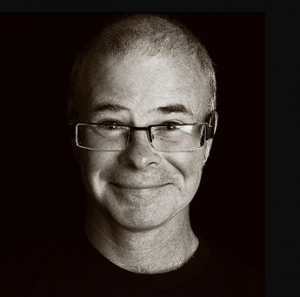 Andy Askins -
 a diminutive figure who exudes an air of vulnerability as he steps up to the microphone armed with a guitar and a cheeky grin. It's an overwhelmingly misleading demeanour which serves to heighten the impact of the killer lines that he delivers.
Andy has an expertly crafted routine littered with an eclectic mix of offbeat original comic songs and parodies. A talented musician with a captivating voice, popular songs have been re-written and given a perverse twist to tremendous comic effect. With a wickedly dry sense of humour, Andy's darker material is sweetened by his innocent and impish persona which never fails to leave audiences in the palm of his hand. With impeccable timing, the inventive songs are peppered with inspired patter – the material is as strong as the songs and delivered in an inimitable modest style.
Andy performed his solo show "The Man With No Name" at the prestigious Edinburgh Festival for the first time in 2016 to rave reviews.
On TV screens, Andy was invited to appear on The John Bishop Christmas Show alongside a stellar line-up from the worlds of comedy and music. The show aired in a primetime slot on BBC One. 
plus full line-up including 
Matt Price
 MC - "This is a master storyteller at the height of his powers...." (Broadway Baby)
Friday 17 June 2022 - 8pm
Tickets:
£16
Ages 16+ (adult content and language; line-ups subject to change without notice)