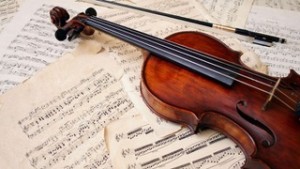 Maiastra's next concert features three very different works for string quartet  -  one each from the eighteenth, nineteenth and twentieth centuries.  On this occasion the quartet will be led by Akiko Ono, Professor of Violin at the Guildhall School of Music & Drama and also at the Yehudi Menuhin School.


Programme
Mozart String Quartet in D major, K.575
Shostakovich Two Pieces for String Quartet
Dvorak - String Quartet in F major, Op. 96 "American"

Composed at the urging of King Frederick of Prussia, an excellent cellist, the Mozart quartet unsurprisingly has an important role for the cello!  The two short Shostakovich pieces were written in a single night in 1931; both are arrangements of earlier compositions. The final work in this concert is Dvořák's 'American' quartet. This, his best known chamber work, was written in the summer of 1893 in Spillville, a tiny village in Iowa made up of Czech immigrants who preserved the language and customs of their native land.

Musicians
Akiko Ono - violin (course director)
Leonardo Jaffé - violin
Matt Johnstone - viola
Silvestrs Kalniņš - cello

Saturday 21 May 2022 - 7.30pm
Admission free (with a retiring collection), but please reserve a seat here, as capacity is limited.