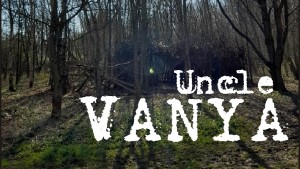 Runnymede Drama Group presents 
UNCLE VANYA by Anton Chekhov - an exciting new adaptation by award-winning writer Conor McPherson.
In the heat of summer Sonya and her Uncle Vanya while away their time on a crumbling estate deep in the Ukrainian countryside, visited occasionally by the local doctor Astrov. However, when Sonya's father – Professor Serebryakov – suddenly returns with his alluring young wife, they disrupt the estate's rhythms, the polite façade crumbles, and long repressed feelings start to emerge.
This popular new version of Uncle Vanya was first performed at the Harold Pinter Theatre in 2020 with great success and later streamed on TV. It is a beautifully nuanced modern script that shines a fascinating new light on its themes and makes it truly a play for today. The vivid, stripped down script quickens the pace of this tale of unrequited love, ageing, and disappointment in middle age, whilst managing to find plenty of humour in the dialogue.   
Tickets:
£14
Wednesday 27 July to Saturday 30 July 2022 - 7.45pm
If you require wheelchair access, please phone 01932 253 354 to book your ticket.