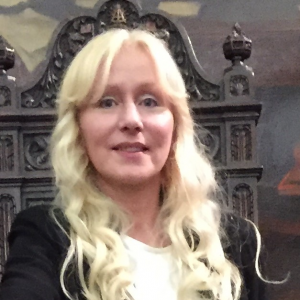 Royston Pike Lecture
Dr. Gerry Brierly, Bee Keeping and the history of Wax
Our golden treasure: the secrets of the magical and mystical honey bee
After a near fatal encounter with ticks in the Surrey Hills, Dr Gerry was introduced to the healing venom of the honey bee and became an 'Accidental Apitherapist'. She will take you on the journey through the evolution of the symbiotic relationship between man and the honey bee. Documented since neolithic times, the honey bee was worshiped in ancient Egypt, protected by the Druids and used as a medicine by Hippocrates and Aristotle along with bee venom, pollen,
propolis and royal jelly. From sniffer bees, used to detect diseases and incendiary devices, Dr Gerry unveils the ancient wisdom and modern-day research revealing the secrets of the mystical honey bee.
Gerry will also tell you which beautiful plants you can grow to attract this golden treasure to your garden.
Dr Gerry Birerly is a multi-award-winning inventor, innovator and author of The Secrets of Hope the Honey Bee. Gerry enjoys sculling, archaeology, wild foraging and dowsing. She is also a qualified pilot and a Druid.
Wednesday 12 October 2022 - 7.30pm

RESERVE SPACE NOW AND PAY ON THE DOOR - £3 CASH