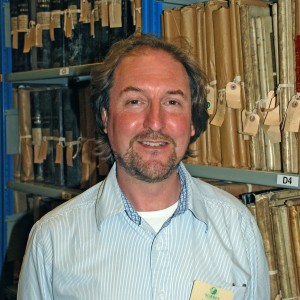 Royston Pike Lecture
Julian Pooley, SHC,  History of Mental Illness in Surrey
Approach to mental health - out of sight, out of mind? Sources for the history of Surrey's mental hospitals, 1700 - c.1990
Considering the contemporary focus on the well-being of our mental health, what was the approach in the past? Using the records of Surrey's earliest private asylums, county institutions at Springfield, Brookwood and Netherne, the 'Epsom Cluster' of Horton, Long Grove, The Manor, St Ebba's and West Park hospitals, as well as charitable foundations like Royal Earlswood, Redhill and Holloway Sanatorium at Virginia Water, this illustrated talk uses medical
archives and historic photographs to uncover the hidden stories of patients, discuss changing approaches to treatment, and explore daily life in a psychiatric institution over three centuries.
Julian Pooley is Public Services and Engagement Manager at Surrey History Centre, Woking,
and rescued the records of Surrey's psychiatric and learning disability hospitals when they
closed in the 1990s. He is a Fellow of the Society of Antiquaries and Honorary Visiting Fellow at the Centre for English Local History at the University of Leicester.
Wednesday 15 February 2023 - 7.30pmRESERVE SPACE NOW AND PAY ON THE DOOR - £3 CASH