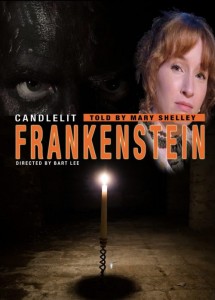 A brand new show from the creators of Candlelit Macbeth.
Published in 1818 Frankenstein is a classic ghost story, designed to thrill all who engage with it, the book tackles the secrets of life and death as Victor Frankenstein cheats nature by creating a living man in his laboratory. Sadly he fails to recognise that his actions have repercussions.
This original retelling told by Mary Shelley brings the story to life with soundscapes, movement, poetry and darkness igniting the imagination for the viewer. A talented group of actors bring the tale to life for a new generation whilst remaining faithful to the themes and text.
Saturday 29 October 2022 - 8pm
Tickets:
£12