Jon Elworthy and William Oxer: Portraits and Landscapes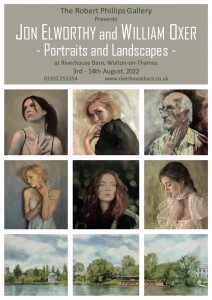 EXHIBITION
The Robert Phillips Gallery
Riverhouse Barn

Wednesday 3 August - Sunday 14 August
Open daily 10am - 4pm Admission Free
Jon Elworthy is a local portrait and landscape artist, based in East Molesey. Most of his work is commissioned portraits and landscapes, with other paintings and drawings being offered for sale either at exhibitions or online. Recently Jon has been working on the new series of Time Team as the historical illustrator.
Cotswold based artist William Oxer 
has been painting professionally for over 30 years, undertaking both portrait commissions for private clients and producing artworks shown in art gallery exhibitions
. His romantic studies have a world wide following, and feature in many private collections.
This two man show is the first collaboration between the friends.

Jon will be in the gallery most days, and you may catch him working on his latest watercolour piece!
Book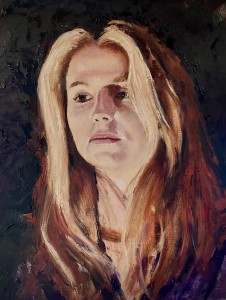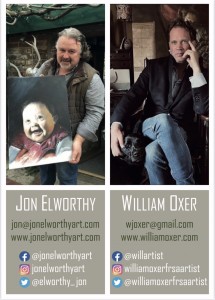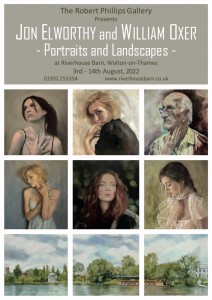 Venue Robert Phillips Gallery
Riverhouse Arts Centre
Manor Road
Walton on Thames
Surrey
KT12 2PF
<img src="/clients/8/cache/IMG_95951__8__gallery.jpg"/>
<img src="/clients/8/cache/Seeking__8__gallery.JPG"/>
<img src="/clients/8/cache/IMG_9618__8__gallery.jpg"/>
<img src="/clients/8/cache/IMG_95991__8__gallery.jpg"/>