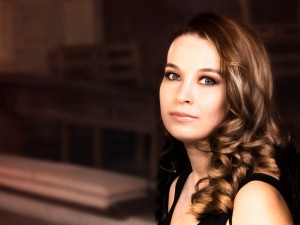 Programme:
Fantaisie Brillante - Borne
Beau Soir - Debussy 
Romanian Dances - Bartok
Six studies in English Folk-Songs - Vaughan-Williams 
Siete Canciones Populares Españolas - Falla
Aria - Bozza
Pequeña Czarda - Iturralde
Manu Brazo is an innovative musician who is redefining the concept of the classical musician in the 21st Century. Considered one of the most influential names around the saxophone on social media, his videos have reached a million views.
His concert debut in the UK was in 2016 with Guildford Symphony Orchestra and in 2017 he performed Tansy Davies' saxophone concerto with London Sinfonietta. At the beginning of the pandemic, Manu recorded his first EP for solo saxophone: "SOLO DIALOGUE", which was released in June 2020. It was showcased on BBC Radio 3, Classic FM and Scala Radio. This September he released his debut album: "FOLK-LORE", with pianist Pepe Fernandez. In Folk-Lore, Spanish folk music is represented by the popular tunes that the poet Federico Garcia Lorca compiled, which Manu and Pepe have adapted and rearranged to the sound of the saxophone and the piano, with variations that go from baroque inspiration to that of the music of the twentieth century.
Born in Gdansk, Poland, into a family of musicians, Olivia gave her first public performance at the age of seven. Three years later she made her concerto debut, performing with the Polish Youth Orchestra.
Olivia is a winner of multiple piano competitions in Poland, Italy and Germany. She performed piano recitals and played as a soloist with symphony orchestras in Poland, Russia, Germany, France, Italy, UK, Hong Kong, China, Australia and the United States. She appeared with renowned conductors including Zygmunt Rychert, Tomasz Chmiel, Grzegorz Sutt, Ovidiu Balan, Mikhail Scherbakov and many others.
Currently, Olivia lives in London and balances a career as a soloist, chamber musician and teacher. She is a founder and owner of the Creative Chords School of Music, an award winning music school in Surrey.
Wednesday 12 October 2022 - 1pm
Tickets:
£15
Lunch is now separate from the concert ticket.
Lunch may be purchased in the Café before or after the concert.
Please email communitycafe@riverhousebarn.co.uk to reserve a table.