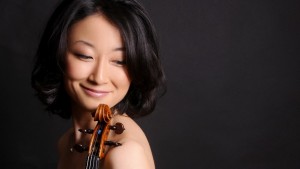 Programme to include works by Mozart, Brahms and Schubert
Akiko is professor of violin at the Guildhall School of Music and at the Yehudi Menuhin School where she studied. She is winner of prizes at prestigious competitions and performs regularly with major orchestras around the world.
Alexis also studied at the Yehudi Menuhin School and is currently Head of Keyboard at St Paul's Girls' School, London
Tickets:
£15
Wednesday 8 February 2023 - 1pm
Lunch is now separate from the concert ticket.
Lunch may be purchased in the Café before or after the concert.
Please email communitycafe@riverhousebarn.co.uk to reserve a table.