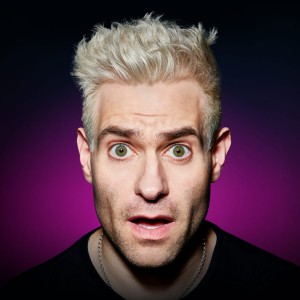 "Warm-up" show in advance of Simon Brodkin's highly anticipated tour show,
Screwed Up
, which kicks-off in February 2023 with multiple dates across the UK.
After a sold-out, critically-acclaimed Edinburgh Fringe run in 2022 and becoming the most viewed British comedian of all time on TikTok, Brodkin has announced his return with an outrageous new stand-up UK tour show in which nothing will be off limits, including his own mental health, his family, his five arrests and how he once found himself at an underground sex party.
Be part of the process and get a reasonably priced ticket for a preview of what will shortly be unleashed on the tour show audiences!
Tickets: £10
Wednesday 25 January 2023 - 8pm
Ages 16+ (adult content and strong language)