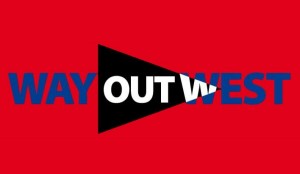 Nette Robinson – vocals
Nick Mills – trombone
Pete Hurt, Tim Whitehead, Tony Woods, Chris Biscoe – saxophones
Kate Williams and Tom Millar – piano
Gary Willcox – drums
Steve Watts – bass
New music for groups of 2-10 musicians written and arranged by members of the Way Out West Collective, with Nette Robinson (voice), Tim Whitehead, Tony Woods, Pete Hurt and Chris Biscoe (saxes), Nick Mills (trombone), Tom Millar and Kate Williams (piano), Gary Willcox (drums), and guest bassist Steve Watts.
Way Out West was created/founded in 2004 as a platform for presenting adventurous music from across the jazz spectrum, and showcasing musical talent in West London.
Uniquely among UK jazz collectives, Way Out West is a multi-generational organisation. The membership has included musicians aged 20 to 90, including founder members Tony Kinsey and the late Eddie Harvey.
As well as the many projects led by members of Way Out West, the collective experience includes work with Billie Holiday, Ella Fitzgerald, John Dankworth, Harry Edison, George Russell, Carla Bley, David Murray, Dewey Redman, Hermeto Pascoal, Joe Harriott, Peter King, Kenny Wheeler, Mike Westbrook, Andy Sheppard, Graham Collier, Evan Parker, Chris McGregor, The Dedication Orchestra, Keith Tippett and many more.
The collective's experience embraces most of the history of jazz, and this concert will reflect the many ways in which the imagination can be used to create new music.
Tickets: £17
Saturday 11 November 2023 - 8pm