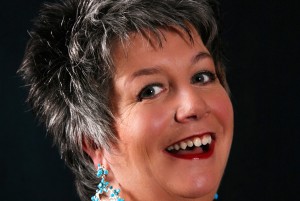 Friday 29 January 8pm
£5 special offer!
Wild romance, repressed desires and pure greed! Chloë, of the Midnight storytellers, tempts you to a hand-crafted assortment of flirtatious fiction - from exquisite love tragedy to naughtiness in a taxi! This feelgood show features a lightly spiced mix of sensual, funny, traditional and original stories for adults. Chloë enchants with lyrical language and wicked stand-up style. She's a pioneer of grownup and contemporary storytelling, performing at an astonishing range of venues from Cheltenham Literature Festival to an arena of 3,000, plus castles and cruise ships. No scripts, no books, just sparkling verbal jazz. on the eve of National Storytelling Week 2016, it's storytelling - but not as you know it!
Solo spoken word. 85 minutes + interval. Contains mild adult references. Designed for age 16+.
"A master storyteller"
- Cotswold Life
"Intriguing, funny, fabulous language, I loved it"
- Cheltenham Poetry Festival