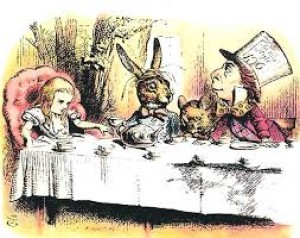 Calling all Mad Hatters, March Hares and other creative kids or adults. Come and design and make a mad hat to take home and then join us for a Mad Hatters Tea Party on 31 March.
Friday 30 March
10am - 12pm (age 5+) £7.50
Younger children can bring an old hat to transform into something suitable for a Mad Hatter, and listen to some stories along the way.
Thursday 29 and Friday March
1pm - 4pm (age 8+) £10
Older children (and adults!) are invited to let their creativity go wild - come and be inspired to create your own mad hat, or bring one to be transformed.
​
Saturday 31 March
​10am - 12pm (all ages) £7.50