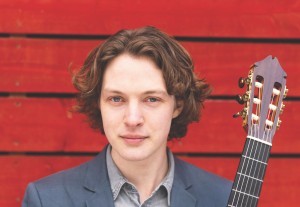 Born in Moscow and brought up in Australia, Andrey Lebedev is currently living in London, where he studied at the Royal Academy of Music. In 2015 he was awarded his MA with distinction in addition to the Academy's David Russell Guitar Prize and Recital Diploma. He recently collaborated with guitarist John Williams on an evening concert at the Academy entirely of Australian composers.
Works by Villa-Lobos and J.S.Bach and guitar music from Australia.
This concert is supported by the Countess of Munster Recital Scheme.
Saturday 17 June 2017 - 8pm
Tickets £15 (£5 Students)
For series and membership £72 contact Jill Witham on 01932 240761