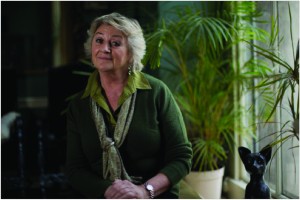 Sorcha Cusack is the Host as Refugee Tales arrives in Walton on 1 July. The renowned actress is currently appearing in Father Brown on BBC television.
Offering intimate glimpses into the otherwise hidden world of asylum and detention, Refugee Tales is modelled on Chaucer's Canterbury Tales. Walkers will leave Runnymede in the morning and will be spending the first night of their walk to Westminster in Walton. Each evening along the route writers will tell tales of those who seek asylum and those who support them.
At Riverhouse, novelist Neel Mukherjee will tell The Soldier's Tale. Neel's second novel, The Lives of Others (2014), was shortlisted for the Man Booker Prize, the Costa best novel award and won the Encore Award. His forthcoming novel, A State of Freedom, is out in September 2017.
The evening continues with talented singer songwriter duo Na-Mara with their inspiring musicianship and storytelling. They perform in clubs and festivals across the UK, at events in France, Spain and Germany and on BBC Radio 4 along with a plethora of internet and local radio stations.
Please call to book tickets, as they are limited due to the number of participants.
Saturday 1 July 7.30pm
Tickets
Free on the door (places are limited)
Website www.refugeetales.org