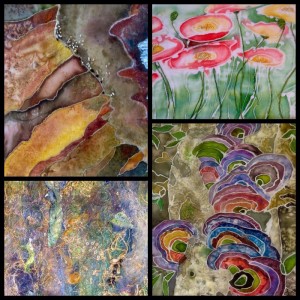 A chance to view the diverse talent and innovative skills of Riverhouse's own Creative Stitch and Textiles group.
Enjoy the wide collection of pieces evolved from a combination of techniques, including batik, felting, silk painting, shibori and dying, along with machine and hand stitching.
The Creative Stitch and Textiles course consists of ten sessions per term, taking place on Wednesdays from 12.30 – 2.30pm and is designed for students with some knowledge and experience of stitching. Call 01932 253354 for enrolment on the spring term course.
Wednesday 29 March to Sunday 9 April
Free Entry
10am to 4pm daily