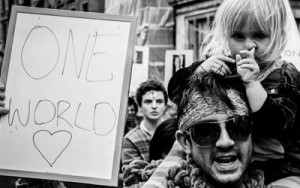 Don't miss our 3rd 'RefuAid Acoustic Youth Night' on Friday 19 October 7.30pm for an 7.45pm start. 
We have a great line up for you of very talented young musicians from our local community who will provide an engaging mixture of music genre from theatre to pop! 
'Exciting addition to our evening! Some of the cast of 'Oliver' from Kingston Vale theatre group will be joining us to showcase and promote their upcoming show!
Hosted by Marcel Pusey, Bassistry 
Tickets £5, Under 5 free
RefuAid is a local charity based in Molesey. 
"REFUAID SUPPORT ACCESS TO LANGUAGE TUITION, EDUCATION, EMPLOYMENT AND FAMILY REUNIFICATION."
Access to language education and qualifications is vital for people arriving in a new country seeking asylum. Language isn't simply an optional extra: without the ability to communicate it is impossible to begin to rebuild a life, meet new people, gain education and employment opportunities. 
Language is an integral part of RefuAid's work.
www.refuaid.org.