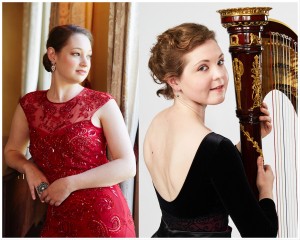 Voce47 Camilla Jeppeson (soprano) Mary Reid (harp)
A mutual love for French Mélodie and the works of Benjamin Britten led to the formation of voice and harp duo Voce47.
This concert forms part of their inaugural tour of the UK, which will culminate in a performance at St Bride's Church, Fleet Street, as part of their lunchtime recital series.
Both soloists in their own right, join Camilla and Mary for a relaxing summer evening of chamber music with Voce47.
The programme will include music by Britten, Debussy, Ravel and Poulenc, as well as some old favourites.
Friday 15 June - 8pm
Tickets: £10