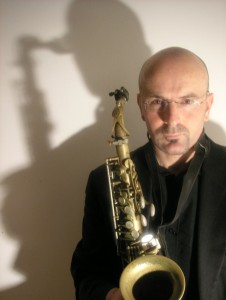 Tony Woods Project
Tony Woods (saxes and flutes)
Mike Outram (guitars)
Rob Millett (vibes)
Andy Hamill (bass)
Milo Fell (drums)
Locally based saxophonist Tony Woods leads a highly distinctive group which draws on inspiration from folk idioms and pastoral expressiveness.
"This is music of the heart, full of light and shade and full of surprises
." (Ian Carr).
Featuring the ever sought after Mike Outram on guitar and outstanding vibes player Rob Millett.
Friday 5 October - 8pm
Tickets
£15 (£6 students)
*Pre-theatre menu, £12 a head (book online)