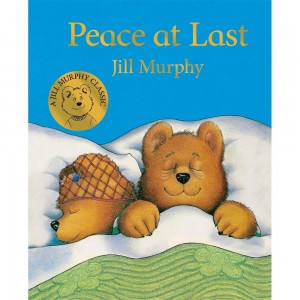 Peace at last by Jill Murphy
The hour was late and Mr Bear was tired. But he could not sleep - however he tried and wherever he tried. SnORe, SnORe went Mrs Bear. TiCK-TOCK, TiCK-TOCK went the clock. Would he never get to sleep?
Bring a cushion and cuddly toy to our creative storytelling events. enjoy crafty projects, themed activities and a tea-time treat - the perfect afternoon outing for families with small children.
Sun 2 Feb 3.30pm
Tickets
£4 (age 3+) / £2 (age 2 and under) includes drink and teatime treat
(Children must be supervised, Adults supervisors go free and refreshments are available to purchase in the cafe)