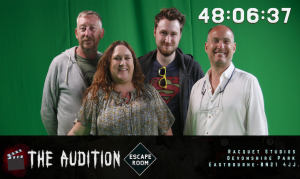 A brand new escape room with a twist - your group WONT be locked in a room - you'll be free to expore the space.
You've been invited to audition for a new horror film and you must rescue an actress who is being held captive and make sure everyone escapes from the maniacal director!
Includes lots of audience participation, interaction with actors and sense of threat. 
Only suitable for ages 18+