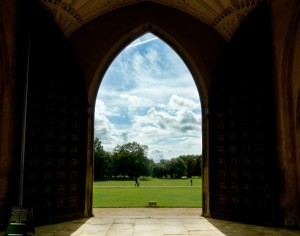 Blue Stockings
by Jessica Swale
Directed by: Hanna Berrigan
Performance Times:
Tuesday 30 October: 7pm
Wednesday 31 October: 7pm
Thursday 1 November: 2.30pm & 7pm*
* The 7pm performance will be the Mayor of Bexley's annual charity performance with ticket proceeds and an audience collection being donated to good causes. The Mayor is keen to support those in the borough who suffer daily with mental health issues and children with Autism. His charity appeal this year will raise funds for residents affected by such difficulties
Tickets: 
Standard £7, Concessions (Over 65s, Students) £5, Rose Bruford College Students £1.50
As Britain staggers towards the twentieth century, it faces the terrifying reality of intelligent young women wanting to study at Cambridge University.  To prevent this prospect from becoming a national calamity, the university ensures that such women complete their studies without a degree.   These unmarriageable women will be unqualified for suitable employment, so surely the rule will deter women from unnatural ambitions.  Blue Stockings is the heart-breaking and inspiring story of a group of young women determined to graduate and change higher education for generations to come.