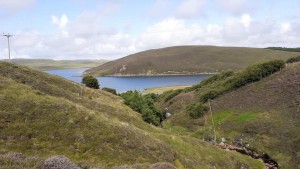 Join us on a guided walk up the Burn of Valayre to view the plantation of native tree species, consider which species are best suited to which growing conditions, and to get some planting tips. In addition, we will also view the relict native Rowans which have existed in this gorge for several millenia, as well as any flowering plants that we come across. Afterwards we will walk back to the conifer plantation at Voxter, enabling us to compare and contrast these two very different plantations.
Date: 
Saturday 25 June
Time: 
10.30am to 12.30pm
Price: 
£10 (includes a free tree)
Meeting Point:
10.30am at Voxter Outdoor Centre car park, Brae
Ability:
 Age 16 and over. A good fitness level is required as this walk is challenging in places.