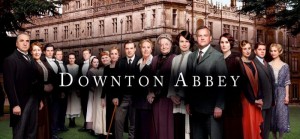 The continuing story of the Crawley family, wealthy owners of a large estate in the English countryside in the early 20th century. In 1927, King George V and Queen Mary decide to visit the family's estate with their royal court in tow. This honor results in a comedy of errors of sorts for the Crawleys, given that they're significantly down their usual number of butlers, cooks, valets, and housekeepers due to their dwindling funds. As such, they beg Carson to come out of retirement to organize the visit of a 
lifetime, 
which he happily accepts...more plot details to follow as and when available. Running time TBC.  Doors open 6.30pm for those bringing food for anyone simply wishing to watch the film show starts at 7.30pm. Please take care to select the correct ticket at purchase point, table or row seating. Your seat will be automatically allocated but if you have a special requirement then please do call the box office direct
01297 625699
to ensure your safety and comfort.  Runtime TBC. Rating PG  
Please note we do NOT add any extra charges for online purchasing so if you are a taxpayer you have the option to select giving a £1 donation on your ticket, every donation goes towards the maintenace and purchase of equipment for our much loved building, if purchasing more than one ticket you can select tickets without donation and one with. Thank you so much!
Saturday 2nd November - 7.30pm
(Doors open 6.30pm)
Sunday   3rd November - 3pm
(Doors open 2.30pm)
Tickets: £6.00