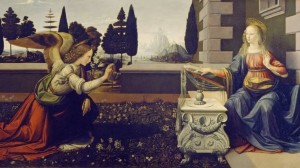 Leonardo da Vinci is acclaimed as the world's favourite artist. Many TV shows and feature films have showcased this extraordinary genius but often not examined closely enough is the most crucial element of all: his art.
Leonardo's peerless paintings and drawings will be the focus of Leonardo: The Works, as Exhibition on Screen presents every single attributed painting, in Ultra HD quality, never seen before on the big screen.
Key works include The Mona Lisa, The Last Supper, Lady with an Ermine, Ginevra de' Benci, Madonna Litta, Virgin of the Rocks, and more than a dozen others.
This film also looks afresh at Leonardo's life – his inventiveness, his sculptural skills, his military foresight and his ability to navigate the treacherous politics of the day – through the prism of his art.
To be released on the 500th anniversary of his death, this is the definitive film about Leonardo: the first to truly tell the whole story.
Fully Licensed Bar, Tea/Coffee and a selection of delicious cakes from our local baker Country Cakes.
For online purchase your table seat will be automatically allocated however if you have any special requirements do contact the venue direct 01297 625699 to discuss for your safety and comfort.
Please note we do NOT add any extra charges for online purchasing so if you are a taxpayer you have the option to select giving a £1 donation on your ticket, every donation goes towards the maintenance and purchase of equipment for our much loved building, if purchasing more than one ticket you can select tickets without donation and one with. Thank you so much!