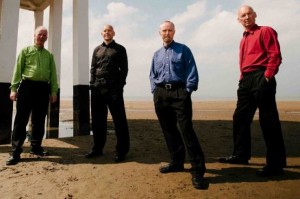 Try to arrive for 10am to give yourselves time to park, make a cuppa and say 'Hi'.
The workshop will start at 10:30am and finish at 4:30pm. For those coming just for the afternoon session, this will start after lunch around 1:30pm.
Please bring along something to write with so you make notes on your wordsheets.
Teas and coffees will be available throughout the day. Please bring your own distinctive mug.
One of the treats of the day is the fabulous shared buffet lunch that we collectively create so don't forget to bring a little food along to contribute towards this.
We look forward to seeing you there. Nick, Guido, Dave & Jon