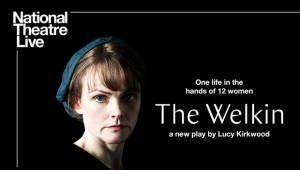 A new play by Lucy Kirkwood One life in the hands of 12 women.Rural Suffolk in England, 1759. As the country waits for Halley's comet, a young woman is sentenced to  hang for a heinous murder. 
When she claims to be pregnant, a jury of 12 matrons are taken from their housework to decide whether she's telling the truth, or simply trying to escape the noose.
With only midwife Lizzy Luke prepared to defend the girl, and a mob baying for blood outside, the matrons wrestle with their new authority, and the devil in their midst.
James Macdonald (Who's Afraid of Virginia Woolf?) directs Maxine Peake (The Theory of Everything, Funny Cow) and Ria Zmitrowicz (Three Girls, Mr. Selfridge) in this bold and gripping thriller from Tony Award-nominated writer Lucy Kirkwood (Chimerica, Skins). Doors 6.30pm, Performance 7pm. Cert 15. Runtime 180mins. Tea/Coffee, Delicious Cakes & Licensed Bar. Your seat will be automatically allocated however if you have a particular requirement please call the box office direct 01297 625699 and discuss for your safety and comfort. Please note we are a charitable organisation and we do NOT add any extra charges for online purchasing, so if you are a taxpayer you have the option to select giving a £1 donation on your ticket, every donation goes towards the maintenance and purchase of equipment for our much loved building, if purchasing more than one ticket you can select tickets without donation and one with. Thank you so much!