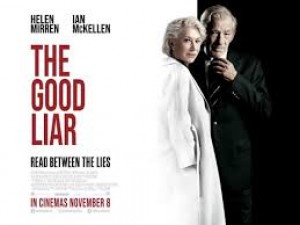 A genuinely gripping thriller starring two of England's finest actors. Roy (Ian McKellen) and Betty (Helen Mirren) are retirees who are cautiously looking for love through online dating. Despite their reservations, they make a connection... but all is not as it seems.
Roy is a veteran conman who has sized up Betty's fortune. The game will take on deadly stakes as Roy chases his quarry.
Bill Condon (Mr Holmes, Chicago) directs this adaptation of Nicholas Searle's novel. Both leads are at their delicious best, playing an engaging game of cat and mouse where there is no solid ground and twists are around every corner. Cert 15. Runtime 109 mins. Doors open 6.30pm for those wishing to bring food (No drinks please as we have a licensed bar) for those simply wishing to watch the film then show starts at 7.30pm. When purchasing online take care to select the correct ticket, Film Picnic Night for table allocation and Film Only for row seating. Your table or seat will be automatically allocated but if you have any specific requirements please call the Box Office direct on 01297 625699.
Please note we do NOT add any extra charges for online purchasing so if you are a taxpayer you have the option to select giving a £1 donation on your ticket, every donation goes towards the maintenance and purchase of equipment for our much loved building.
If purchasing more than one ticket you can select tickets without donation and one with (the £1 donation fee will be added at the checkout).  Thank you so much!