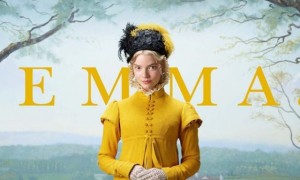 Director: Autumn De Wilde
Cast  Anya Taylor-Joy, Johnny Flynn, Bill Nighy, Mia Goth, Miranda Hart & Josh O'Connor
Runtime 2hrs 4mins Cert PG (brief nudity)
Comedy/Drama
Jane Austen's beloved comedy about finding your equal and earning your happy ending, is reimagined in this delicious new film adaptation of EMMA. Handsome, clever, and rich, Emma Woodhouse is a restless queen bee without rivals in her sleepy little town. In this glittering satire of social class and the pain of growing up, Emma must adventure through misguided matches and romantic missteps to find the love that has been there all along.
Doors open 6.30pm for those bringing food for anyone simply wishing to watch the film show starts at 7.30pm. Please note to select the correct ticket at purchase point, table or row seating. Your seat will be automatically allocated but if you have a special requirement then please do call the box office direct 01297 625699 to ensure your safety and comfort. 
 Please note we do NOT add any extra charges for online purchasing so if you are a taxpayer you have the option to select giving a £1 donation on your ticket, every donation goes towards the maintenance and purchase of equipment for our much loved building, if purchasing more than one ticket you can select tickets without donation and one with. Thank you so much!