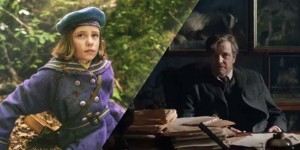 The story follows a young girl named Mary Lennox, who loses both her parents during a cholera outbreak at the turn of the 20th century. She becomes ill herself and is forced to relocate to Yorkshire to live with her uncle Archibald Craven, where she is looked after by the family maids Mrs Medlock and Martha Sowerby.
During her time there, she explores the grounds of the house and discovers a hidden walled garden, previously looked after by her late aunt. There, she begins her rehabilitation, and helps to transform the neglected space into an idyllic garden once again. While the novel was set in the Edwardian era, the new adaptation will move the narrative to post WWII Britain. Runtime & Cert TBC.

Your seat will be automatically allocated but if you have a special requirement then please do call the box office direct 01297 625699 to ensure your safety and comfort. 
Please note we do NOT add any extra charges for online purchasing so if you are a taxpayer you have the option to select giving a £1 donation on your ticket, every donation goes towards the maintenance and purchase of equipment for our much loved building, if purchasing more than one ticket you can select tickets without donation and one with. Thank you so much!