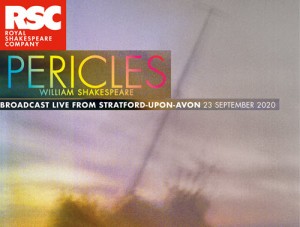 Director: Blanche McIntyre
Forced to flee his native land, Pericles becomes a refugee at the mercy of sea and strangers. Scarred by the heartbreaking loss of family and home, he submits to the rhythms of the ocean in the hope of a miracle. Located in a familiar world of precarious journeys and treacherous alliances, this is Shakespeare's touching and hopeful tale of loss and reconciliation. Director Blanche McIntyre returns to the RSC after her acclaimed Titus Andronicus (2017) and The Two Noble Kinsmen (2016).
Runtime TBC. 
Licensed bar, Tea/Coffee and delicious cakes available.
Your seat will be automatically allocated however if you have a particular requirement please call the box office direct 01297 625699 and discuss for your safety and comfort. Please note we are a charitable organisation and we do NOT add any extra charges for online purchasing, so if you are a taxpayer you have the option to select giving a £1 donation on your ticket, every donation goes towards the maintenance and purchase of equipment for our much loved building, if purchasing more than one ticket you can select tickets without donation and one with. Thank you so much!