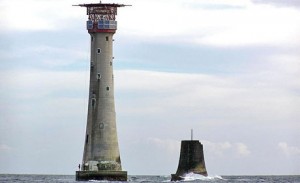 One of a series of talks by Alan Nicholas, a retired Lighthouse Engineer as well as being the current Chair of Trustees for The Gateway.
Alan, has and continues to travel around giving entertaining and informative talks specialising mostly in Lighthouses and Local History.
​
The Rust Red Rocks of Eddystone concentrates on the history of possibly the most famous lighthouse in The World. How the present lighthouse and those that went before it were constructed on a dangerous reef just 10 miles off the Devonshire coast.

​The duration of the talk will be 45mins.
Book
Venue The Gateway
Fore Street
Seaton
Devon
EX12 2LD