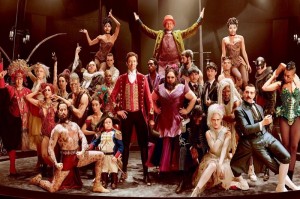 P. T. Barnum is a man with little more than ambition to his name. When the company he works for goes bust, he decides to leave his mediocre life behind, and takes his family on a journey
P. T. Barnum is one of America's most fondly remembered showmen, having founded two of the best loved circuses to ever grace the Western hemisphere.
But at one point in time, that future was yet to exist. With only his imagination to guide him, P. T. Barnum once had nothing, and it would take his own tremendous vision to give birth to show business, and make his dreams a reality.
Working in a mundane job, the life he provides for his family is secure, but nothing special. When the company goes bankrupt and leaves him jobless, this sadness pushes him to create a more extraordinary life for the people he loves.
​An amazing film with the best soundtrack for many a year, not to be missed !!!! Tickets £6, doors open 6.30pm for those who want to bring food, for anyone simply wanting to watch the film, it starts 7.30pm. Running time 1hr 45 mins.....Rated (PG) for mild brief threat.