Black Panther - (Film Picnic Night)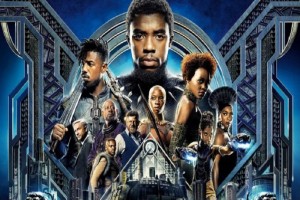 After the death of his father, T'Challa returns home to the African nation of Wakanda to take his rightful place as king. When a powerful enemy suddenly reappears, T'Challa's mettle as king -- and as Black Panther -- gets tested when he's drawn into a conflict that puts the fate of Wakanda and the entire world at risk. Faced with treachery and danger, the young king must rally his allies and release the full power of Black Panther to defeat his foes and secure the safety of his people.
Disney's surprise megahit "Black Panther" continued to climb to new heights this week, earning a place in the top 10 movies of all time. Classified 12A, runtime 2hrs 14mins.
​Doors open at 6.30pm for anyone wishing to bring food (no drinks please as we have a licensed bar). For anyone wanting to simply watch the film then it starts at 7.30pm. Tickets £6.
Book
Venue The Gateway
Fore Street
Seaton
Devon
EX12 2LD