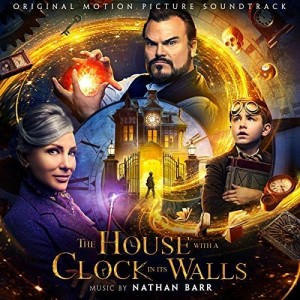 Lewis Barnavelt, after losing his parents, is sent to Michigan to live with his uncle Jonathan. He discovers his uncle is a warlock, and enters a world of magic and sorcery. But this power is not limited to good people: Lewis learns of Isaac Izard, an evil wizard who wanted to cause the Apocalypse so that he could see what happened afterwards. To do this, he constructed a magical clock with black magic, as long as it exists it will keep ticking, counting down to doomsday. He died before he could finish the clock, but he hid the clock in his house, where Uncle Jonathan now lives. Now Lewis and Jonathan must find the clock before it's too late, and before Isaac's wife, Selena, gets to it.
Doors 6.30pm for those wishing to bring their own food ( No drinks please as we have a Licensed Bar) for those simply wishing to watch the film, show starts at 7.30pm.Your table will be automatically allocated, however if you have any special requirements such as wheelchair or walking aids please do call The Gateway in advance
01297 625699
where we can work to accommodate for your comfort and safety. Please note when purchasing your ticket please select Film Only or Picnic to ensure we allocate your seating accordingly.
Friday 2nd November 2018 - 7.30pm
 (Picnickers 6.30pm Film Show 7.30pm)
Tickets: £6.00