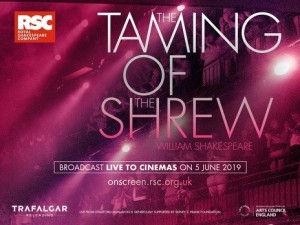 In a reimagined 1590, England is a matriarchy. Baptista Minola is seeking to sell off her son Katherine to the highest bidder.
Cue an explosive battle of the sexes in this electrically charged love story.
Justin Audibert (Snow in Midsummer, The Jew of Malta) turns Shakespeare's fierce,
energetic comedy of gender and materialism on its head to offer a fresh perspective on its portrayal of hierarchy and power. 
Please note we do NOT add any extra charges for online purchasing so if you are a taxpayer you have the option to select giving a £1 donation on your ticket, every donation goes towards the maintenace and purchase of equipment for our much loved building, if purchasing more than one ticket you can select tickets without donation and one with. Thank you so much!
Doors open: 6.30pm Start time: 7pm Running Time: TBC
Licensed bar & Refreshments BBFC Certificate: 12A