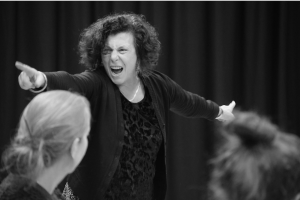 Our short courses for Actors aged 18+ are designed to keep your acting technique sharp and well-practiced. You must have previous actor training or experience to sign up. Our next course starts on 12th November 2019.
Actor's Workout: Emotional Fluency
During these workshops you will explore a range of emotionally charged scenes from both contemporary and classical texts, examining techniques from Chubbuck, Feldenkrais and Bloch's Alba Method, to help you create honest moments of emotional expression. These sessions will explore the emotional landscape available to you as a performer, helping you to make clear choices with freedom and confidence.
When:
Tuesdays, from 7.30pm until 9.30pm, 12th November to 10th December 2019
How much:
£45 for a 5 week course.