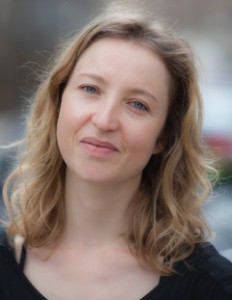 Led by RSC voice specialist Cathleen McCarron.
Learn how to approach accents with confidence. Some lucky people are born with an excellent ear and an ability to mimic any accent they hear. Fortunately, for the rest of us, there are tools and tricks to help analyse and recreate the sounds of any accent!
Using samples of both British and international accents, this workshop will focus on the key areas of accent acquisition, including:
- Oral posture - how to alter your articulators into the default "shape" of the target accent;
- How to listen out for and alter the key vowel and consonant sounds;
- How to work on the rhythm and intonation of an accent.
Suitable for Actors, Performing Arts Teachers and Voiceover Artists, this workshop will also include games and exercises for practising and embodying an accent.  
When:
 Saturday, 29th February 2020, 10am-4pm
How much:
 £50
Suitable ages 18+
About the course leader
Cathleen McCarron is a voice, text and dialect specialist.  She is currently full-time Senior Voice and Text Practitioner with the Royal Shakespeare Company and prior to this was an in-house voice coach at London's National Theatre.   
Born and raised in Edinburgh, Cathleen studied politics at Edinburgh University before training in acting at the Royal Conservatoire of Scotland and for ten years worked extensively as an actress, across theatre, film, television and radio. Her lifelong interest in voice and storytelling eventually led Cathleen to the renowned MA Voice Studies course at the Royal Central School of Speech and Drama, from which she graduated with Distinction in 2010.   
Since then, she has coached voice, text and dialect in numerous drama schools and theatres across the UK and in Europe and has a particular passion for enabling and empowering actors to work with their own voices and accents. Cathleen is also a regular narrator of audiobooks and has received a number of national and international awards and nominations for her work in this field.