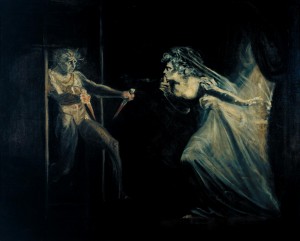 Online Masterclass funded by Arts Council England
Obsessed with True Crime? Fanatical about understanding characters and delving into the potential recesses of their minds? Join Danielle Lade in exploring some of the criminal profiling techniques that can help us understand a character and develop ways to create a backstory that will help provide an in depth and believable portrayal. So, if you'd rather study Midsummer Night's Dream like a psychological thriller, or just want to come up with a method of getting into a character you can't relate to, join us to explore a new dramatic process, 'Criminal Profiling as a Theatrical Tool'. You may just see Hannibal Lecter in a whole new Shakespearean light.
Students should familiarise themselves with Othello, specifically the character of Lago, Macbeth and Midsummer Night's Dream. We will also be touching on some other well-known fictional characters!
When:
 Saturday, 8th August 2pm-3.30pm
Cost:
 Free – Funded by Arts Council England
Suitable for ages 18+
Workshops will be delivered using ZOOM and students will need access to a camera and microphone using a laptop, phone or tablet. Registration for our online workshops and courses will close 24hrs before they are due to start. This is so we can send a secure ZOOM link and instructions to each student prior to the event.
Trigger warnings:
Some of the topics we are dealing with can be very distressing and triggering for victims of crime or those who have experienced traumatic events. We will be dealing with fiction and true crime examples, as well as touching upon mental health issues.
About the Workshop Leader
Danielle Lade has a long history studying criminal profiling and psychology, with 17 years academic experience. Since 2015 she has been working on using criminal profiling as a theatrical tool, both in the rehearsal room and for academic purposes. She is currently writing a book on how to use profiling to create characters and find new depth in a theatrical performance.
#lockdownlearning
 is a programme of short videos and workshops on a range of acting skills and techniques, delivered online by professional artists and instructors from across the UK, during the UK Covid-19 lockdown. This programme was made possible with thanks to emergency response funding from Arts Council England.