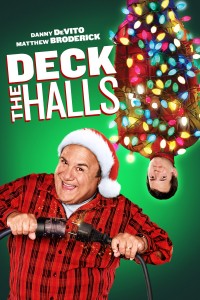 If it's a laugh you're looking for, this is where you need to be! Danny DeVito never disappoints!
'Steve and his new neighbour, Buddy, try to outdo each other in decorating their houses for Christmas. However, Buddy's extravagantly-decorated house overshadows Steve's, causing a conflict.'
There will be local Food and Drink Suppliers along with our Craft tent open from 4PM. More information on who will be joining us at all our events is available on our Facebook page.
There will also be Live Music from 4.30PM.
DATE - THURSDAY 9TH DECEMBER
FILM START TIME - 7.30PM
TICKETS - FREE RECOMMENDED DONATION
TRURO CATTLE MARKET