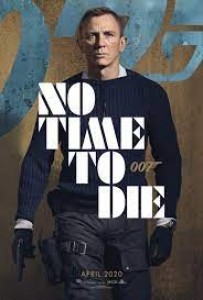 Skylight Cinema and Boconnoc Estate have come together to bring you the newst James Bond film in front of one of the most beautiful houses in the County. 
We are showing No Time To Die which will be showing at 8.45PM in front of the main house.
There will be a BBQ & Bar available to purchase hot food and drinks from throughout the evening.
Tickets are priced accordingly;
Individual Adult - £7
IMPORTANT: Please do not use sat nav to guide you to Boconnoc, as it does not always direct you to the correct location on the estate, we would recommend using the following directions;
https://www.boconnoc.com/wp-content/uploads/2019/11/Directions-to-Boconnoc_18.pdf
LOCATION - Boconnoc Estate
DATE - Friday 19th August
GATES OPEN - 6.30PM
FILM STARTS - 8.45PM