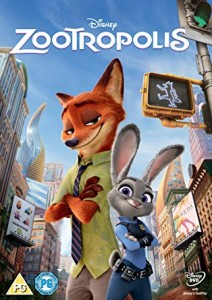 Our series of Summer events kicks off at Dairyland with a family favourite; Zootropolis!
We are going to have some local food and drink suppliers there showing us the best of what Cornwall has to offer. The film start time is 21.30 with gates opening at 7.30pm.  Tickets are available online through this link.
We are charging per head rather than per car at £5 for Adults and Children £3. We anticipate tickets selling out very quickly, so make sure you buy yours early to avoid disappointment! This is a Drive In so you don't have to worry about the weather.  We will give everyone who buys a ticket an individual bluetooth speaker. 
We look forward to seeing you all!

Wednesday 25th July
Adult Ticket £5.00
Children Ticket £3.00