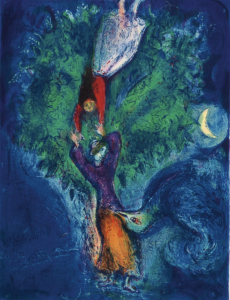 7.30 p.m. Saturday 16 November, 2019
St Bernard's Catholic Grammar School, Langley 
Mozart             Oboe Concerto
Tchaikovsky    Francesca da Rimini
Elgar               Symphony No 1
Slough Philharmonic Orchestra 
Soloist: Rebecca Heathcote (oboe)
Saturday 16 November 2019
St Bernard's, Langley  7:30pm
We begin our concert season with a performance of Mozart's melodious, expressive and joyful Oboe Concerto given by the orchestra's first oboe, Rebecca Heathcote. Rebecca studied at the Guildhall School of Drama and Music and currently teaches in a number of private schools.  
In Dante's Inferno, Francesca and her lover are punished for their illicit passion by spinning for ever in the Second Circle of Hell, locked in a permanent embrace. Tchaikovsky's epic score for this story depicts the stormy whirlwind in a sweep of orchestral sound, with the long lyrical melody capturing the couple's love story at its centre.  
An immediate success, with over a hundred performances in its first year, Symphony No 1 remains one of Elgar's most popular large-scale compositions. It opens with a steady march which reappears at crucial points before being transformed into a triumphant conclusion, while the slow movement contains some of his most beautiful and heartfelt music.
Tickets 
£16 and  £13.50,  £10 under 16s/students    All tickets include a free concert programme
St Bernard's Catholic Grammar School​, 1 Langley Road, Slough SL3 7AF