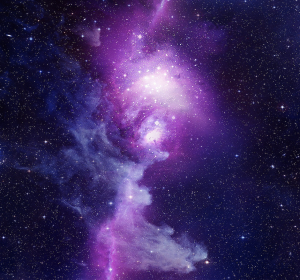 Choral and Orchestral Concert 
7.30 pm, Saturday 14th May 2022
Braywick Leisure Centre
Beethoven -
Overture: Leonore No.2 
Haydn -
The Creation Part 1
Brahms -
Song of Destiny
Tchaikovsky
- Polonaise and Waltz (
from
Eugene Onegin)
Mozart -
I mio tesoro
(aria from
Don Giovanni
)  
Non più andrai
(aria from
The Marriage of Figaro
) 
Dyson -
Four Songs for Sailors
Slough Philharmonic Orchestra and Chorus with Marlow Community Choir
Conductor: Leon Gee
Georgie Malcolm, Soprano.   William Searle, Tenor.   Julian Debreuil,  Bass.
Chorus Director: Gillian Dibden MBE
Our May concert presents a range of works in a variety of styles showcasing the versatility of a 100-strong combined chorus and the orchestra. It is the first performance under the baton of our new Director of Music, Leon Gee.
The Creation
, written between 1796 and 1798, is a choral masterpiece borne out of Haydn's time in London where he attended the Handel Festival and visited Mr Herschel to view the heavens through his telescope. The depictions of chaos in the introduction and blazing light erupting out of stillness in the opening chorus are two of the most iconic moments in 18th Century music. The archangels Gabriel (soprano), Uriel (tenor) and Raphael (bass) supported by the host of angels (chorus) rejoice in the unspoiled earth, skies, waters and verdant life. 
The Creation
is worthy of the Handel oratorios that Haydn sought to emulate and was immediately popular, although we hope our audience will not require a short break to compose themselves after hearing the dramatic opening, as the Viennese did at its premier.
Brahms' Song of Destiny of 1871 is sometimes subtitled the 'Little Requiem'. In direct contrast to the glorious adoration of the angels depicted by Haydn, Hölderlin's text tells of human suffering and futility, yet the composer decided to close with a return to the peace and hope depicted in the opening choral passages.
Beethoven's original overture to Fidelio (premiered 1805),
Leonora No. 2, 
is more of a concert piece. Some of the intensely dramatic passages were omitted from later revisions as they overwhelmed the lighter start of the opeara itself. 
An orchestral entr'acte, two dances episodes from 'Eugene Onegin' capture Tchaikovsky's lively and dramatic style from this famous lyric opera finished in 1878. Our Tenor and Bass soloists then perform two well-known Mozart operatic favourites, Don Ottavio's aria
I mio Tesoro
 from Don Giovanni, and Figaro's aria
Non più andrai
 from the Marriage of Figaro. 
Those of you who enjoyed David Wilson's farewell concert will be pleased to hear another of Dyson's works, 
Four Songs for Sailors,
 in its 1948 version which presents evocative texts on the theme of ships and sailing in a characteristically British style. 
These accessible works will be enjoyed by seasoned concert-goers and newcomers alike.