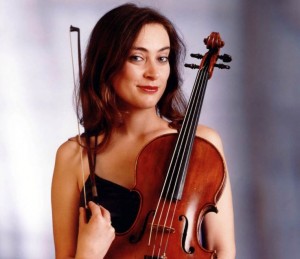 Elgar - Walton - Delius

'Is there a better British violist than Sarah-Jane Bradley?' - The Strad
Acclaimed violist, Sarah-Jane Bradley joins Slough Philharmonic Orchestra in Walton's Viola Concerto in this programme devoted entirely to English composers.

Elgar's early march with its swagger and brassy opening became immediately popular and helped to establish the composer's place in English music. The powerful brass fanfares are interspersed with gentle melodies full of Elgarian warmth.

Constant Lambert's Aubade by contrast is a quiet reflection on another conflict 'inspired by daybreak during the invasion of Holland in 1940, the calm of the park contrasting with the ominous sound of distant German gunfire.'

Sarah-Jane Bradley is our distinguished soloist in Walton's Viola Concerto, described by her as "one of the pinnacles of the repertoire." Richly romantic melodies, witty episodes, dazzling technique, jazz-based rhythms; they are all there in this wonderful work.

Delius uses the Lincolnshire folk song Brigg Fair as the theme for a large scale set of variations in music which evokes the English landscape on a hot summer's day; 'here is the breadth and soul of landscape in England.' The stillness on a warm August day is only broken by the songs of the birds.
The Overlanders features John Ireland's highly descriptive music for a British/Australian film about an incredible cattle drive across Australia during the Second World War with titles which include "Scorched Earth," "Open Country," and "Night Stampede."


Elgar Triumphal March from Caractacus
Lambert Aubade Héroïque
Walton Viola Concerto
Delius Brigg Fair
Ireland The Overlanders

Slough Philharmonic Orchestra
Soloist: Sarah-Jane Bradley ( viola )

Saturday 7 March 2015 - 19.30