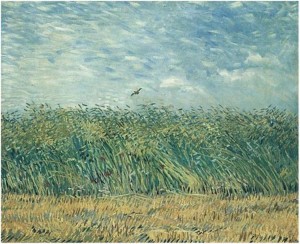 Saturday 12 November 2016 7.30 pm
7.30 pm St Bernard's Catholic Grammar School
Verdi Overture
Force of Destiny
Smetana
Vltava
Glazunov Violin Concerto
Vaughan
Williams
The Lark Ascending
Beethoven Symphony No 5
Soloist: Akiko Ono (violin)
Our concert season opens with one of Verdi's most dramatic operatic overtures, followed by Smetana's famous musical portrait of the Vltava river as it flows past scenes of the Czech countryside, on through Prague and away into the distance.
We welcome back Akiko Ono following her dazzling performance earlier in the year to play Glazunov's Violin Concerto. This glorious and tuneful Romantic showpiece is in two parts, the first gently lyrical, the second a jaunty and exuberant finale, containing spectacular displays of technical bravura.
After the interval, Akiko will play the piece which stays at the top of Classic FM's ' Most Wanted ' list,
The Lark Ascending,
a perfect representation of a still summer's day in the English countryside as the lark climbs, soars and trills its song high above.
The concert ends with the most famous symphony of all, whose power and originality burst through no matter how many times you hear it.
Tickets
£15 and £12.50, £10 under 16s/students
St Bernard's Catholic Grammar School​, 1 Langley Road, Slough SL3 7AF
(Back to
Slough Philharmonic website
)