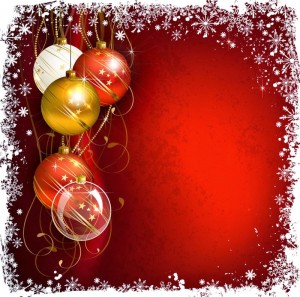 Saturday 17 Dec 2016 7.30 pm
School Hall, Eton College
Mendelssohn Symphony No 2 (
Hymn of Praise
)
Bush
In Praise of Mary
Delius
Sleigh Ride
plus
Carols
Soloists: Anita Watson (soprano)
Greg Tassell ( tenor )
Our first choral concert features a first performance by Slough Philharmonic: Mendelssohn's Choral Symphony
Hymn of Praise.
Taking Beethoven's Ninth Symphony as his model, the composer created a stirring symphonic cantata in which the world unites in a triumphant song of praise. It contains the famous duet " I waited for the Lord," and to sing the soprano solos we welcome back Louise Turner following her glorious singing in Dove's
There was a child
in May 2016.
In Praise of Mary
for soprano solo, chorus and orchestra is a musical setting of words from medieval English carols; at times reflective, at others dramatic. The delightful
Sleigh Ride
for orchestra by Delius conjures up a sound picture of falling snow and jingling horses. To bring home the spirit of Christmas, well known carols will be sung at the conclusion of the concert, including some for audience, chorus and orchestra.
Tickets
£15 and £12.50, £10 under 16s/students
School Hall, Eton College, High Street, Eton, SL4 6DW
(Back to
Slough Philharmonic website
)
Those attending this event should note that parking is available in public car parks within the town of Eton. Eton College may provide parking by arrangement with the event organiser, but cannot guarantee that parking will be available within the College.