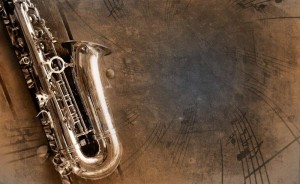 Saturday 11 November 2017, 7:30pm
St Bernard's, Langley
Wagner
Mastersingers
Overture
Berio
Ritirata notturna di Madrid de Boccherini
Ronald Binge Concerto for Alto Saxophone
Rachmaninov Symphony No 2
Soloist: Simon Allen (saxophone)
Tickets
£15 and £12.50, £10 under 16s/students
St Bernard's Catholic Grammar School​, 1 Langley Road, Slough SL3 7AF
(Back to
Slough Philharmonic website
)
We start our new season with one of the grandest of all overtures, the Mastersingers by Wagner. It features five themes including the stately ceremonial theme of the medieval guild of the mastersingers of Nuremberg and the lyrical 'Prize Song'. The composer combines all five in the concluding climax to the Overture.
Berio's Ritirata, composed in 1975, is an entertaining reworking of a piece by Boccherini.
Ronald Binge's music is well known through his Elizabethan Serenade and to play his concerto we welcome the outstanding jazz saxophonist Simon Allen, Head of Jazz at the Purcell School and a regular performer in the West End.
Rachmaninov's Second Symphony is a richly scored and gloriously lyrical masterpiece, notable for its hauntingly beautiful Adagio and impassioned finale.