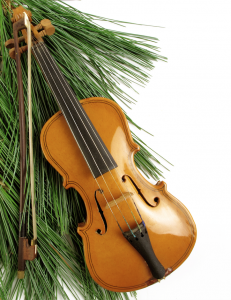 Saturday 16 December 2017
School Hall, Eton College 7:30pm
Puccini Messa di Gloria
Vaughan Williams Fantasia on Christmas Carols
Hely-Hutchinson
Carol Symphony
(extracts)
Soloists:
William Branston (tenor)
Jonathan Wood (bass)
Tickets
£15 and £12.50, £10 under 16s/students
School Hall, Eton College, High Street, Eton, SL4 6DW
Puccini's choral masterpiece, Messa di Gloria, is an amazingly assured work for an eighteen year old, full of rhythmic energy, soaring melodies and arresting dramatic gestures.
One writer has described the choral Fantasia on Christmas Carols as 'this most happy, beautiful and mystical Christmas music.' Each movement of the popular Carol Symphony is based on a traditional carol. It is the composer's counter melodies to these carols that make the work so memorable.
To bring home the spirit of Christmas, well known carols will be sung at the conclusion of the concert, including some for audience, chorus and orchestra.
(Back to
Slough Philharmonic website
)