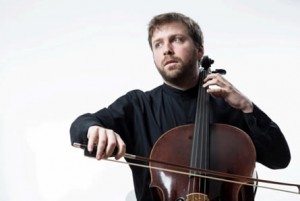 - Brahms Symphony no 1, Dvořák Cello Concerto
Award-winning cellist Bartholomew LaFollette joins Slough Philharmonic Orchestra for Dvořák's masterpiece concerto in a programme that includes the greatest First Symphony ever written and Borodin's vivid and tuneful Prince Igor overture.
Dvořák's Cello Concerto is perhaps the greatest cello concerto ever written. Filled with rich orchestral colouring, beautiful and memorable melodies and emotional intensity, it was written specifically for the finest Czech cellist of the day. To play this masterpiece we welcome the young American cellist Bartholomew LaFollette who has been identified as 'the most exciting young classical talent in Britain' after winning the Classical Music Award in June 2013. He has recently performed this concerto with the Royal Philharmonic Orchestra.

Brahms' First Symphony is one of conflict and triumph. Like Beethoven's Fifth Symphony the struggle of the opening movement in C minor eventually bursts into an uplifting and victorious C major in the finale. Between these outer movements is a radiant, rich and song-like slow movement, and another that breathes gentle contentment and joy. After its first performance in England a friend wrote to Brahms referring to it as a piece that 'really gets to people.' That has not changed.
Programme
Borodin - Prince Igor Overture
Dvořák - Cello Concerto in B minor Op 104
Brahms - Symphony No 1 in C minor
Slough Philharmonic Orchestra
Soloist: Bartholomew LaFollette (cello)
Saturday 15 March 2014 - 19.30
Tickets £14 adult, £10 student
The Centre, Farnham Road, Slough SL1 4UT
(Back to
Slough Philharmonic website
)